Meditation on Thursday Nights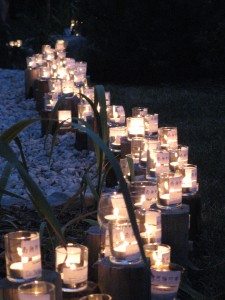 Meditation on Thursday Nights
Meditation sessions are held every Thursday evening, led by Board member Mark LaWall. No experience is necessary.  Mark will help you get started if you've never meditated before. We begin promptly at 8 p.m., so please come at least a few minutes early to get settled.
Please wear comfortable clothing, and shoes that you can slip on and off easily. We do our walking meditation in the Garden of the Three Treasures when the weather permits.
In case of inclement weather, please check the local media. If the Fairfax County Public Schools are closed, or if all FCPS evening activities are cancelled, we will not meet.
If you have a question, please send an email to: information (at) ekoji (dot) org.